CLIENTS TESTIMONIAL

The following are some unsolicited comments from our clients.

---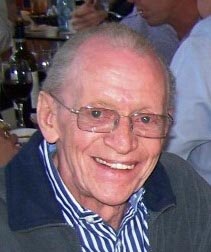 "Working on a 'Land Administration and Management System' (LAMIS) for the Lands Departments of the four Micronesian States, we ran into a problem with the Local Area Network in Pohnpei. CNI solved this problem for us, enabling the LAN to provide some 20 Surveyors, Draftsmen, Registration and other Administrative staff with access to the integrated database."

Mike Walker, Consultant, Asian Development Bank.
---
"From my experience with Computer Networks Int'l in Pohnpei (CNI), it was without a doubt that great quality work, exceptional customer service, and respectable work ethics thrived in this family business. I did not know that CNI not only repairs computers, but also provides consulting services such as: Database, Networking, computer-training courses, and much more. If you are looking for technological support at CNI, you will find that their work is not for their self-interest. CNI commits to offering the professional service you need, and you can count on that."
<![if !supportLineBreakNewLine]>
<![endif]> Ms. Universe Yamase, B.A. International Relations and Political Science, Chaminade University of Honolulu, Hawaii. She is currently pursuing Master Degree of Business Administration at University of Hawaii at Manoa.
---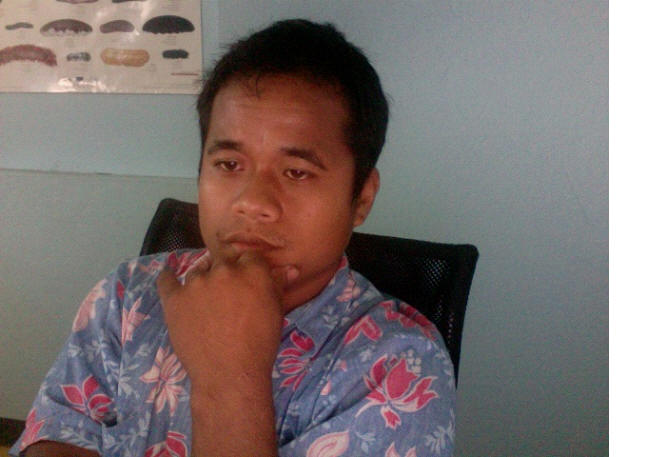 I always use computer every working day and I found CNI on the net. I brought my laptop there for repair and it went smoothly. After that our Apple Mac computer in the office stopped working and CNI (Computer Networks Int'l) is the only available service we have on the island. We brought it there and they also fixed it.
So now CNI is my Computer repair shop number one on this beautiful island of Pohnpei, FSM. CNI is a great business to deal with when you have few dollars in your pocket. It is a quality and professional service to networking, computer repairing, and enabling LANs and so on.

Iakop I. Ioanis
Environmental Educator, Conservation Society of Pohnpei
---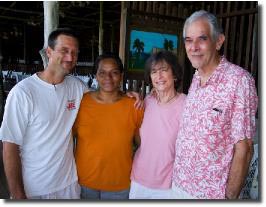 "I was very satisfied with my dealings with CNI FSM. I tried unsuccessfully to get anyone on Pohnpei to help fix my iMac with hardware problems. As a last resort I took it to CNI but was doubtful, knowing their focus was on networking PCs, not iMacs. I was told to call the following day, they would let me know if they it was salvageable. I was pleasantly surprised the following morning when they called and said it was working and could be picked up at anytime. Quick, reliable, quality service at a very reasonable price. I recommend CNI FSM to anyone with computer problems, be it software or hardware, PC or Mac, these guys go the extra mile."

Jamie, Sabeth, Patti & Bob
The Village Hotel in Pohnpei
<![if !supportLineBreakNewLine]>
<![endif]>
---
"I b
"I believe that the best way to distinguish great businesses from mediocre ones is to observe the manner in which the business is run. I worked at CNI for two summers, and from my observations, CNI is far from mediocre. Customers can always rely on CNI to get the job done. Not only do they get the job done, but they get it done well.

The importance of professionalism and quality service is a value that CNI demonstrates on a daily basis. CNI is, without a doubt, the number one place in the F.S.M. that I would go to for any computer or network services."
Ms. Desiree Yamase, B.A. International Relations and Philosophy at Chaminade University of Honolulu, Hawaii. Currently pursuing Master Degree of Business Administration at Chaminade University of Honolulu.

<![if !supportLineBreakNewLine]>
<![endif]>
---
<![if !supportLineBreakNewLine]>
<![endif]>
Working at Computer Networks Int'l (CNI) for one summer it was a great experience. I witnessed the professional work and services that they provide to both their workers and clients. CNI completes their tasks with dedication and efficiency which leads to success by the end of the day. I highly recommend CNI for any computer related services.

Nicole Yamase, is currently pursuing studies at Chaminade University of Honolulu, Hawaii, Majoring in Environmental Studies and minoring in Biology, Third Year
<![if !supportLineBreakNewLine]><![endif]>
<![if !supportLineBreakNewLine]><![endif]>
<![if !supportLineBreakNewLine]><![endif]>
---
<![if !supportLineBreakNewLine]>
<![endif]>